The trails are open in the Sierra National forest so we went and ran swamp lake this past weekend.  Went in wed and drove home saturday.  This trail can be done in a day, but its a long day.  The first pass was really easy, but then you drop down into the valley and it starts to get fun.

After some technical spots you come to rooster rock.  It may look flat in the pic, but I was sliding sideways while trying to go up.  Its steep!  The camoed 4runner was doing a wheelie most of the way up.

At the top of rooster rock.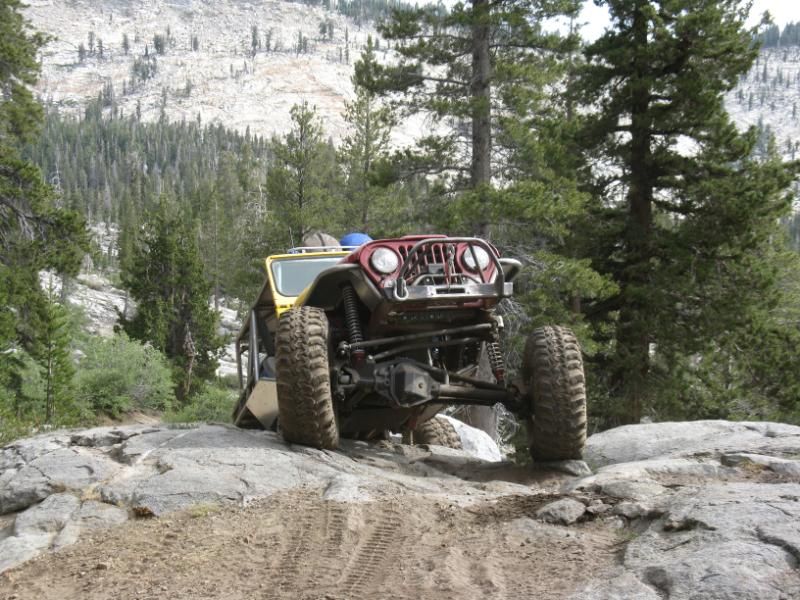 We camped for 3 nights at Grouse lake.  It was a nice place to camp right next to the lake.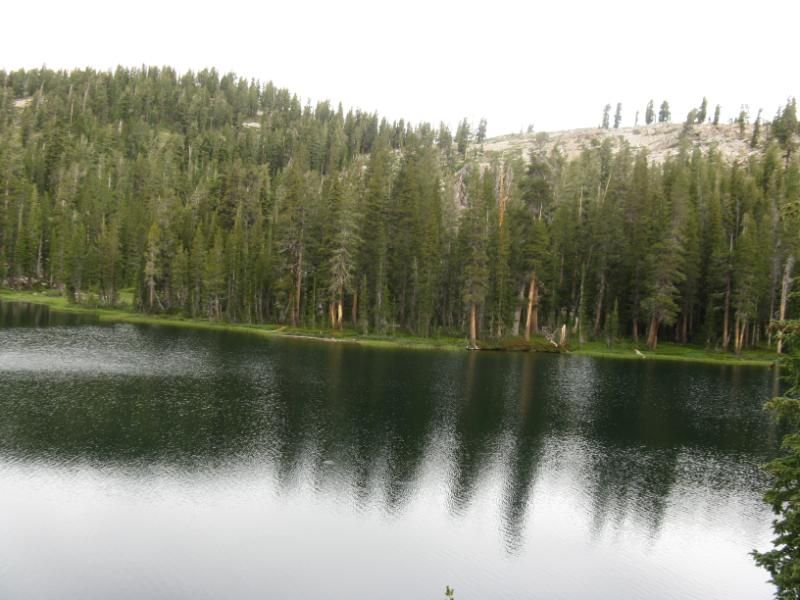 The rest of our friends showed up thursday, we met them at rooster rock.

Some old mining equipment by Grouse lake.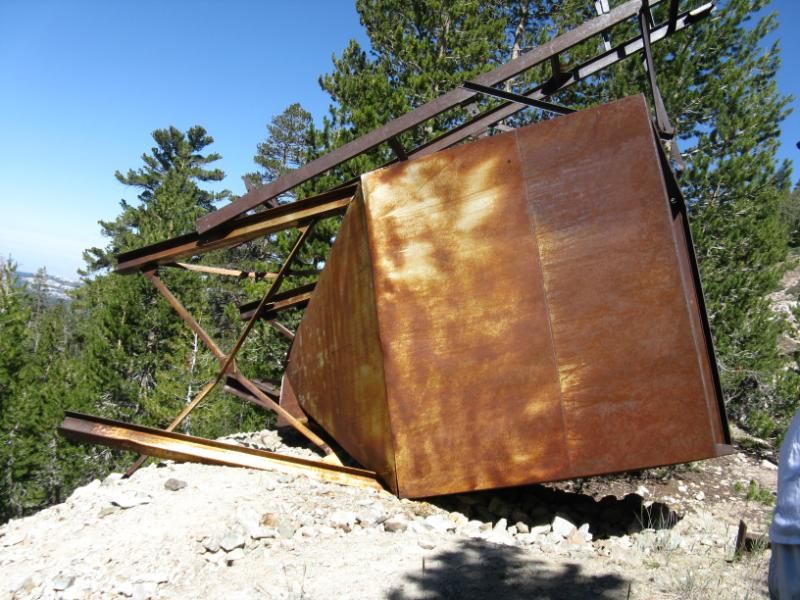 We spent some time on Friday driving over to swamp lake to check it out.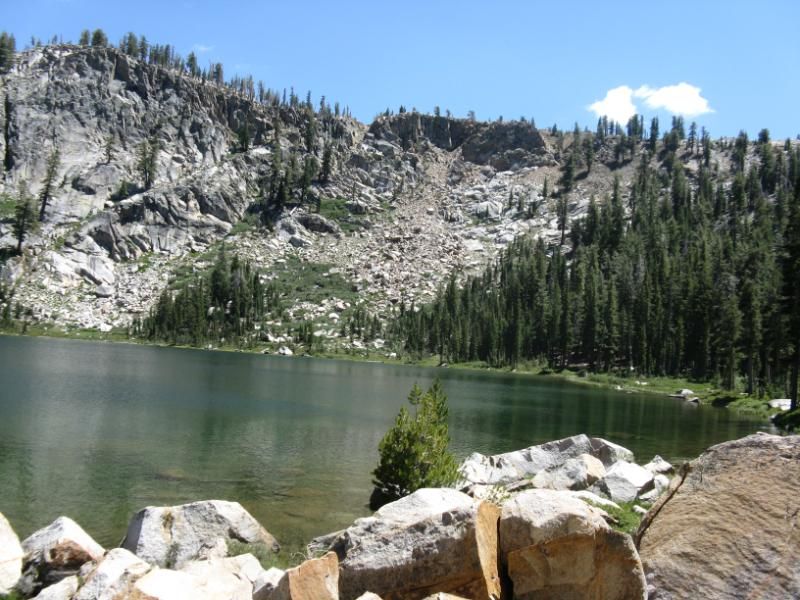 There was this cool old mine shaft you can go into.  You can go all the way to the back and it hangs a left.  It still has some of the old timbers supporting the roof.

View from the top in between Grouse and Swamp lake.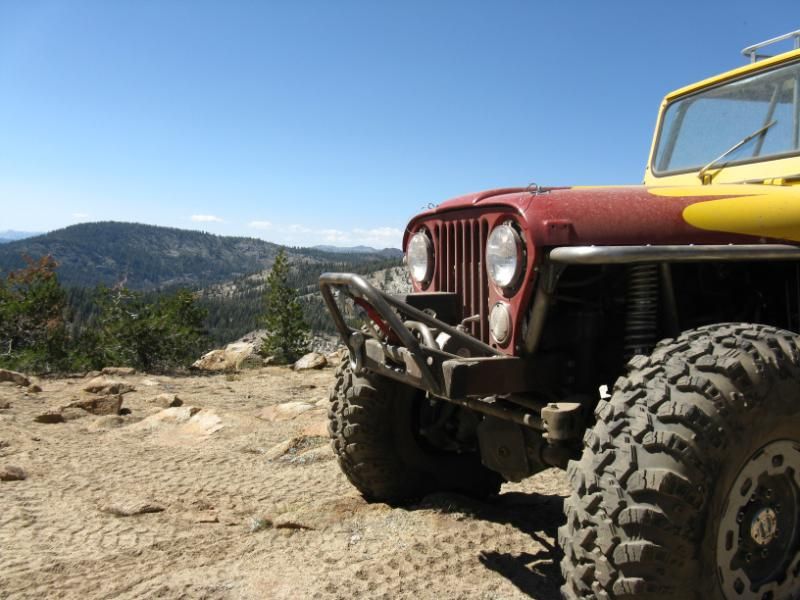 I let the lady drive a bit.  She has only driven a manual trans a few times and never done anything other than dirt roads.  She picked it up quick and seemed to have a good time.  It freaked her out when I got out and decided to walk a bit though.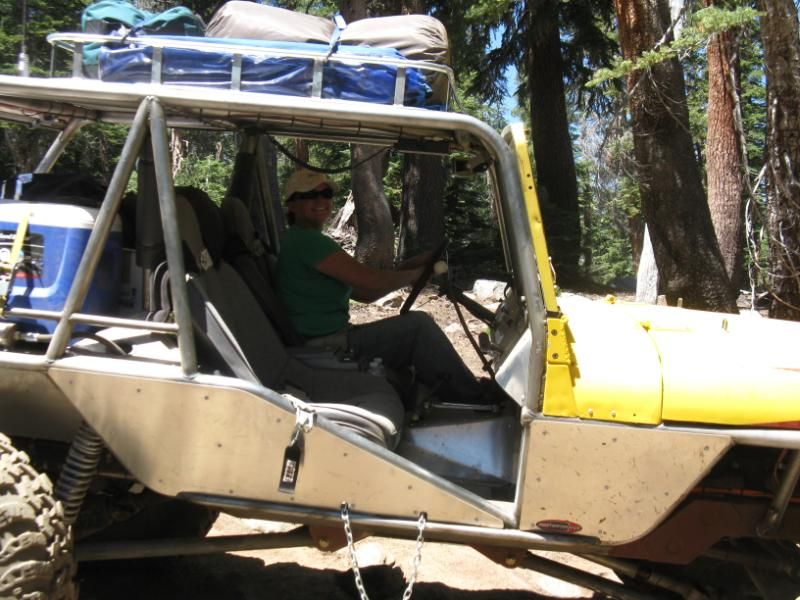 I have to say the jeep worked really well!  It's a tank out there and it makes everything look easy.  The power steering appears to be fixed.  It made little to no noise all weekend and I wasn't babying it.  I am ****ed at my radio as I couldn't get it work and it was completely dead the whole trip( I even checked for power and ground connections at the radio), but when I pulled it back into the shop it came back on.  I haven't decided if I should drive over it yet or not?
The one major downfall to the jeep however, is still storage space.  I don't feel like I gained a whole lot in the build and what I do have is difficult to use.  I wind up having to stack stuff I don't need during the day on top of stuff I need to access.  Its doable, but its really stress full trying to pack everything and make sure the lady and I will be comfortable for 5days.  I'm thinking the jeep is going to wind up as a day tripper or for trips when I'm running solo, making it even less usefull than it is.
Kevo